Dr. Nader Riad Won Fakhr Al Arab Award 2020
24 Nov 2020
Dubai,
Tuesday, 24 November 2020

The organizing committee of the award observed the struggle path of Dr. Nader Riad, who had previously won the 1st class of the German Order of Merit.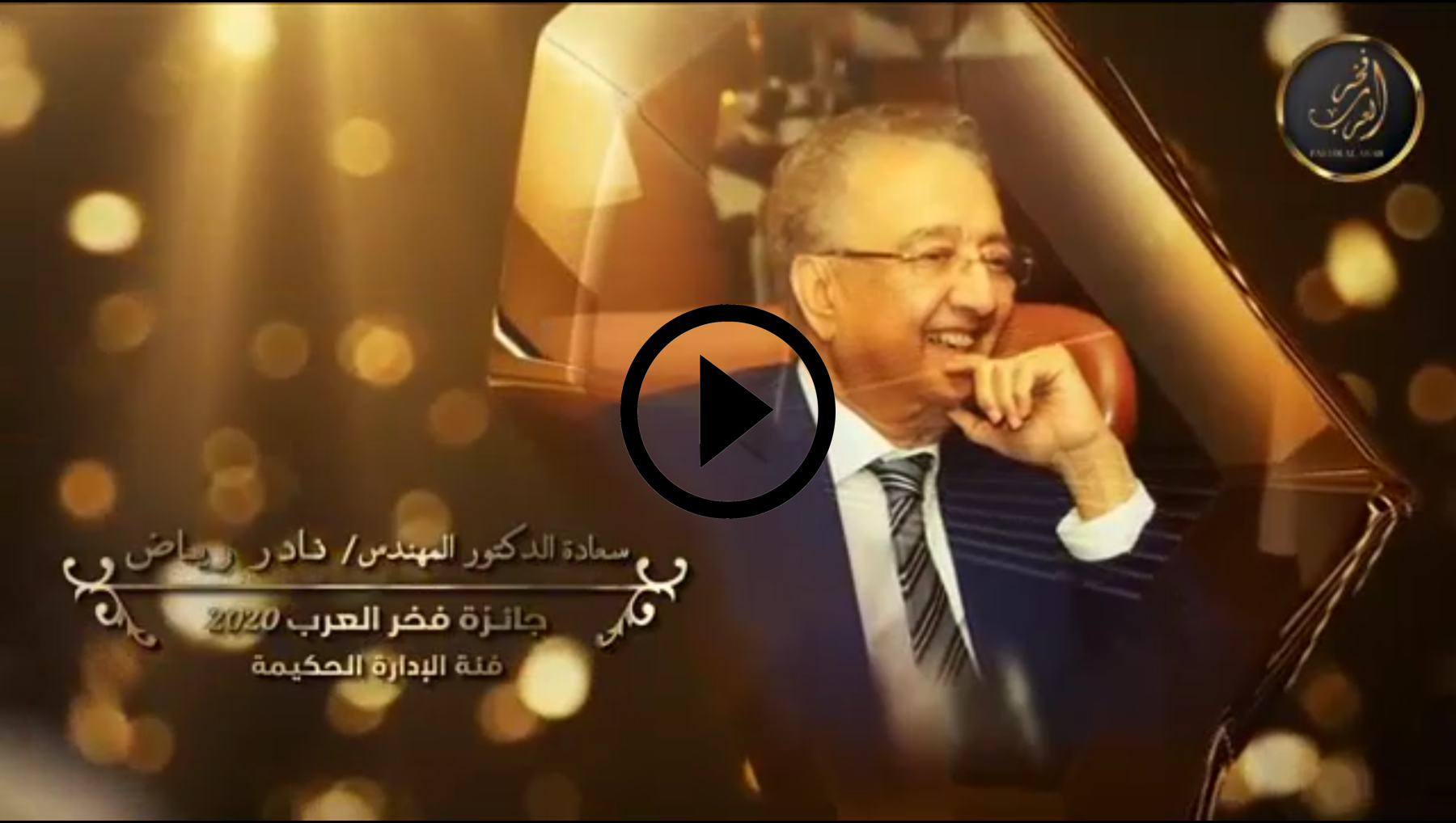 The official spokesperson of the celebration said that Dr. Nader Riad "is like a Digger Stone" that inspires the hearts of the Germans. His name is linked to a specialized industry that made its way from local to international glory, Bavaria Egypt, which acquired the parent company in Germany in 1999, now celebrates its fifty anniversary in 2021. It is the first Egyptian ISO 9001 certified company in Egypt in 1992, with more than 124 patents, industrial models and own registered trademarks, an Egyptian success story whose quality was established on German land and a 49-year-old trademark that was respected in the European world. The Germans liked and trusted it after being developed and modernized by virtue of the Egyptian will and determination.

In addition, Dr. Nadir Riad expressed his happiness with this honor, addressing the young craftsmen and engineers, saying that the industry is an entity that has all the elements of a living creature. At the beginning, its birth certificate is issued, grow an adult, then it has the choice either to further grow or die, in this case a death certificate is issued. He also said that the success path is only achieved by tireless work, its price is paid from all team members' effort, asserting that the elements of the success industry start with human development.