By: Staff Writer:
San Jose — Firefighters were battling a four-alarm blaze Tuesday after a yard full of wooden pallets and used tires caught fire, fire officials said.

San Jose Fire spokesman Brad Cloutier said dispatchers got word of the fire on the 1700 block of South 10th Street from multiple local calls at about 2:49 p.m. The fire chief, who spotted fire among tires and pallets behind an auto shop, was the first to arrive on scene, Cloutier said.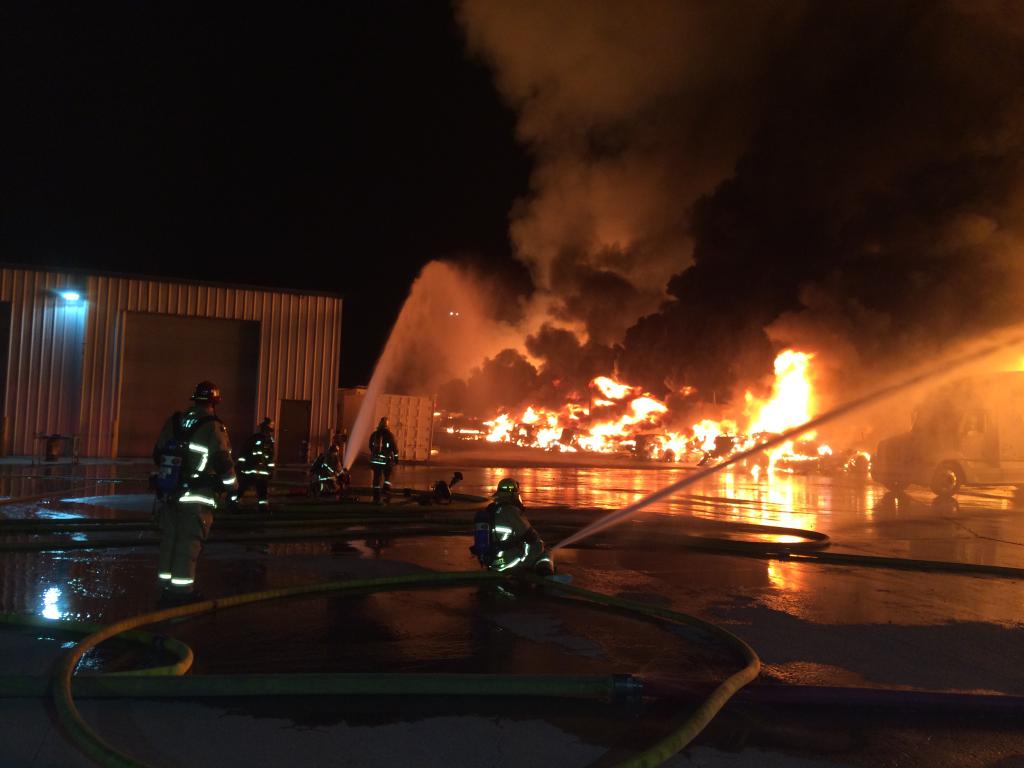 Around 4:25 p.m., the department said in a tweet that the blaze was "significantly under control."

Officials evacuated surrounding businesses quickly and there were no immediate reports of injuries. Fire officials said they would determine damages after the fire is put out.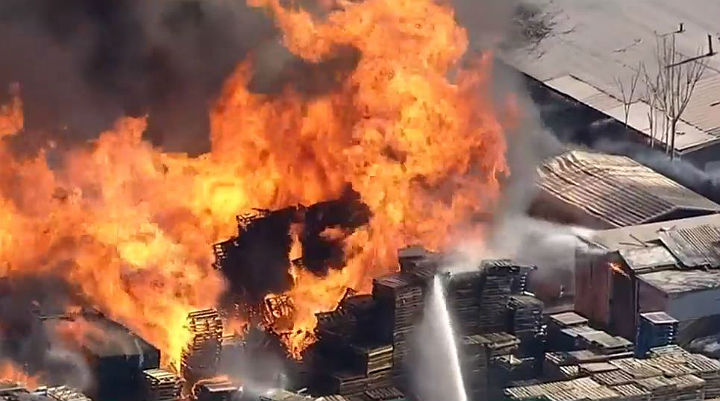 Firefighters had kept the blaze isolated to the yard where it started shortly before 4 p.m., but expressed concerned that flammable materials like wooden pallets, paints in nearby auto shops and other materials would intensify it. Fire spread to a nearby building at one point but was quickly knocked down.

Both South 10th and South 7th streets were closed from Phelan Avenue to Tully Road while fire crews worked the scene.

Check back later for updates to this story. Staff writer Robert Salonga contributed to this report.
(c)2020 the San Jose Mercury News (San Jose, Calif.)
Visit the San Jose Mercury News (San Jose, Calif.) at www.mercurynews.com
Distributed by Tribune Content Agency, LLC.