"The building was locked, so the crews had to use power saws to force their way in," LAFD spokesman Capt. Erik Scott said.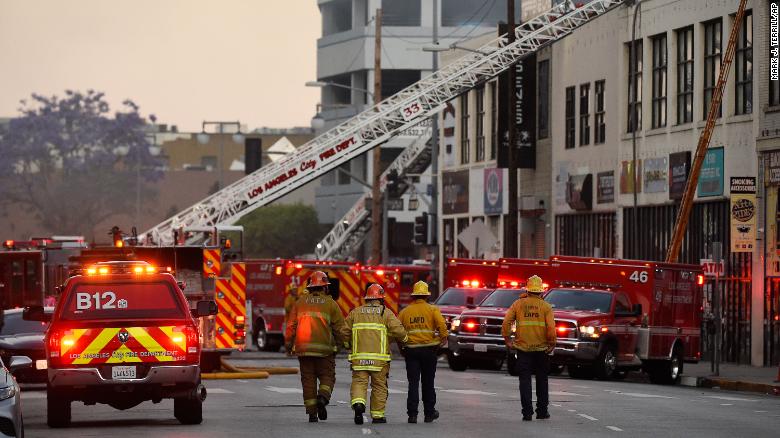 The fire prompted a "Mayday" call, and more then 230 firefighters responded to the scene
The blaze may have started at Smoke Tokes Wholesale Distributor
-- "reportedly a supplier for those who make butane honey oil," LAFD said.
Some firefighters entered on the ground while others climbed up on a ladder to try to ventilate the roof, Scott said. But firefighters started to hear a rumbling, high-pitched sound, and a call was made for everyone to get out.