Fire breaks out at Florida Gators' Ben Hill Griffin Stadium
12 Sep 2020
Keven Lerner
A fire broke out at the University of Florida's Ben Hill Griffin Stadium on Saturday, September 12. Image from video, below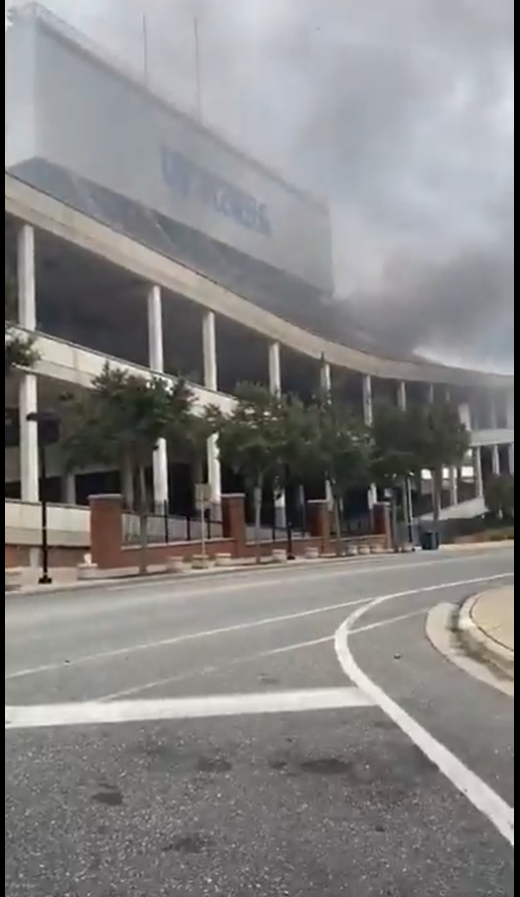 Ben Hill Griffin Stadium, home of the Florida Gators football team, caught fire on Saturday afternoon
The university confirmed a fire broke out inside the stadium — known as "The Swamp" — on social media shortly before 4 p.m. ET.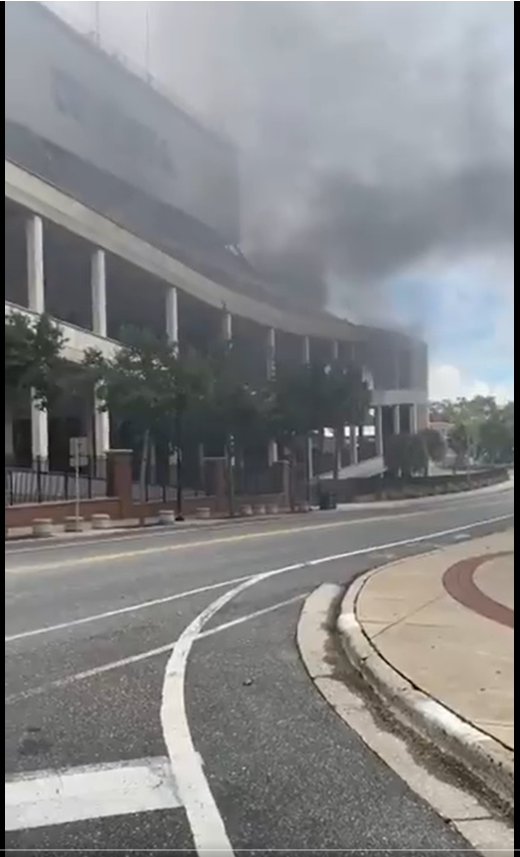 "The fire at Ben Hill Griffin Stadium was from a maintenance tractor," the Gators tweeted. "The fire is now out and there is no structural damage to the facility."
Plumes of smoke were seen billowing from the stadium, with several images posted on social media.