Freymoyer's Hotel in Muhlenberg Township damaged by fire
23 Sep 2020
Ron Devlin:
Reading Eagle, Pa.
(TNS)
Freymoyer's Hotel and Restaurant, a landmark building in Muhlenberg Township, was damaged by a fire that started in one of the apartments Sunday evening, fire officials said.
Fifteen people who occupy rented rooms on the upper floors of the three-story building were evacuated after fire broke out around 5:45 p.m.
The fire was confined to the apartment but the restaurant sustained minor water damage, said Brian Kissinger, Muhlenberg Township fire marshal.
Residents were evacuating the structure as firefighters arrived, but everyone escaped safety, he said.
Their landlord made arrangements to house the building's residents at the Comfort Inn in Reading.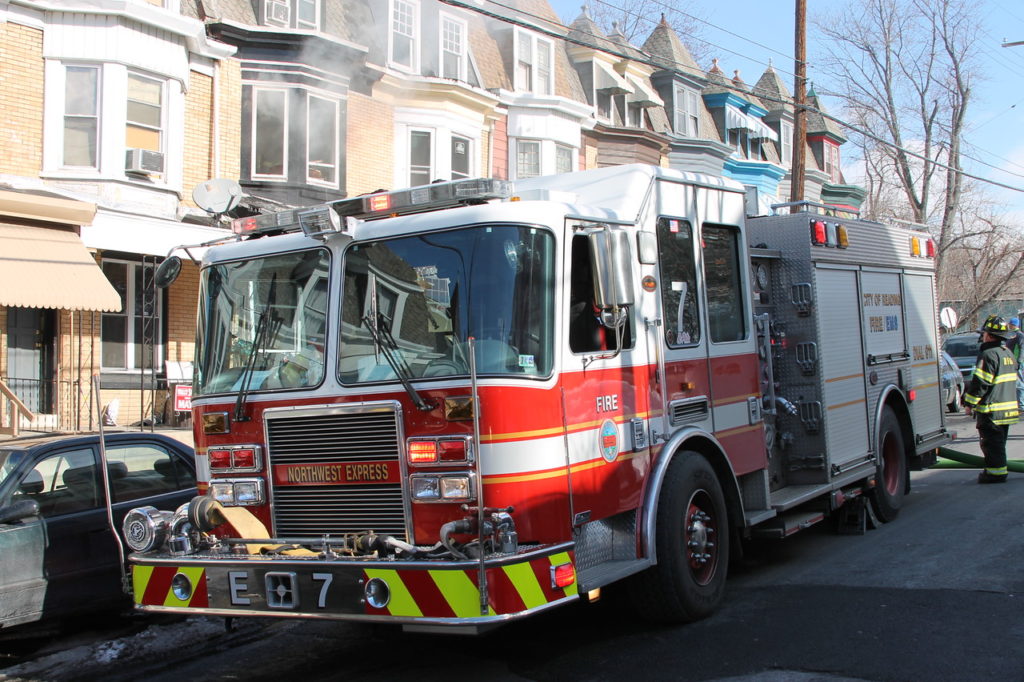 Fire erupted in a third floor attic, Kissinger said, primarily in the ceiling area.
The cause of the fire remains under investigation, and there is no estimate of the cost of damages.
Firefighters were on scene until about 8:30 p.m.
Fire departments from Laureldale, Spring Township and Reading responded to the fire to assistance Muhlenberg Township Fire & Rescue crews.