Wildfire plane crashes, pilot dies while battling Schill Fire in Idaho
27 Sep 2020
Ruth Brown and Jacob Scholl
The Idaho Statesman
One person is dead after a single-engine airplane fighting the Schill Fire crashed to the ground outside of Emmett on Tuesday evening, according to Idaho Fire Information, which is operated by the Bureau of Land Management.
On Wednesday, BLM said pilot Ricky Fulton died in the crash. The aircraft, T-857, was owned by Aero S.E.A.T. Incorporated and was on an on-call contract with BLM Fire and Aviation at the National Interagency Fire Center in Boise.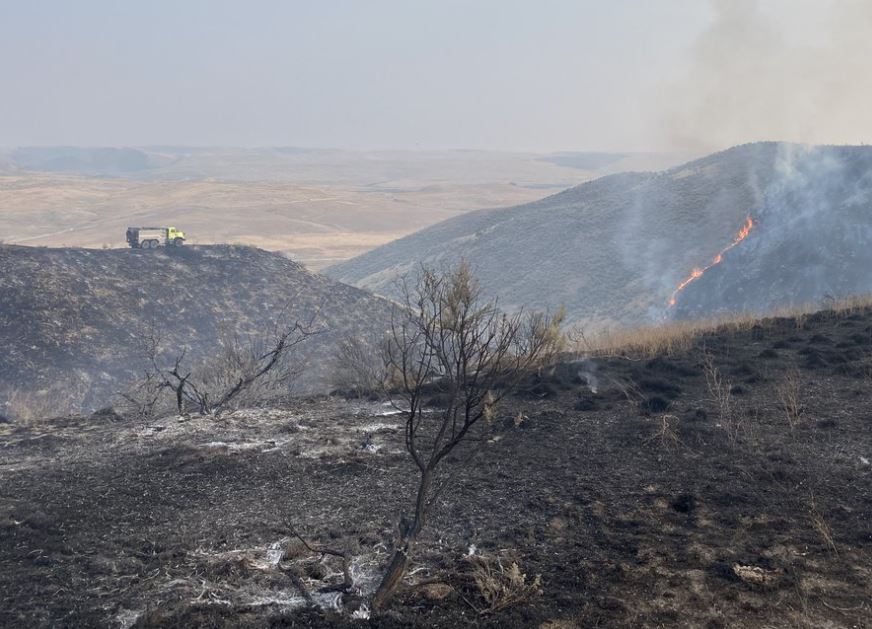 Source: Bureau of Land Management Idaho Twitter

The crash occurred at around 6:30 p.m., according to FAA spokesperson Allen Kenitzer.
Gov. Brad Little issued a statement Wednesday afternoon regarding Fulton's death.
"Tragically, a firefighter died when the single engine air tanker he was flying crashed during initial attack operations on the Schill Fire near Emmett (on) Tuesday," Little said through a news release. "Our hearts are heavy. The death of a firefighter is felt deeply and emotionally in the firefighting community. Pray for comfort for the pilot's family and colleagues, and please do your part to prevent needless wildfires."
The Federal Aviation Administration published preliminary information on the crash early Wednesday morning. In a brief description, the aircraft reportedly "crashed in a ravine under unknown circumstances" while conducting firefighting operations.

Only one person was in the plane when it crashed, and no other injuries were reported, according to the FAA preliminary information. A tanker plane is used to drop fire retardant on a wildfire
Damage to the aircraft is said to be "substantial," according to the FAA report.
The FAA and the National Transportation Safety Board will investigate the crash, Kenitzer said in an email Tuesday. The NTSB will lead the investigation and will ultimately determine what caused the aircraft to crash
"We offer our sincere condolences to the family, friends and colleagues of the pilot lost in this tragic accident," said acting BLM Boise District Manager Tanya Thrift. "This reminds us of the inherent risks involved in wildland firefighting and the gratitude we owe to the courageous and committed men and women who serve willingly to protect lives, property and natural resources."
The Schill Fire burned about 30 acres of land east of Emmett, and BLM says it was contained late Tuesday night