East Trouble Fire burns 190,000 acres, Colorado firefighters hoping cool weather stunts growth
25 Oct 2020
Sam Tabachnik
The Denver Post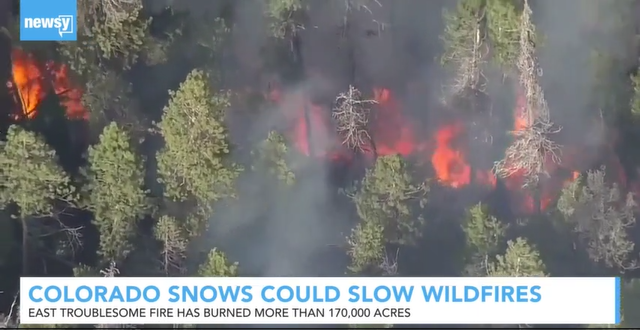 The East Troublesome fire burned through more of Rocky Mountain National Park on Saturday and forced new evacuations in Estes Park as high winds pushed the fire toward the mountain community

The fire has been active near Cub and Fern Lakes inside the park and in the area of Moraine Campground, said Michelle Kelly, spokeswoman for the fire
The winds, which gusted as high as 60 mph early Saturday, pushed the fire east in two forks, Kelly said: One is moving northeast along Big Thompson River, and another along Mill Creek.
Just before 11 a.m., the fire made a "significant run" toward the YMCA of the Rockies in Estes Park, officials said in a Facebook post, coming within a mile of Bear Lake Road. Crews have thus far been successful in keeping the fire out of the YMCA camp, Kelly said.
Around 5:30 a.m., the Larimer County Sheriff's Office issued mandatory evacuations for the eastern side of Estes Park, which extends from a north border of Devils Gulch Road, west border of MacGregor Avenue, south border of Pierson Mountain and east borders of U.S. 34 and U.S. 36
Additional evacuation orders were given to residents along U.S. 34 from Estes Park to Drake, Larimer County officials said.
U.S. 34 is closed at Sleepy Hollow Park and U.S. 36 closed at mile marker 8 — though the road remains open for any evacuees leaving the area.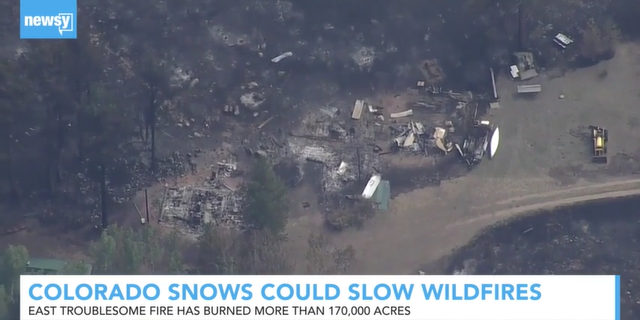 The American Red Cross has set up shelters for evacuees at multiple locations:
— Embassy Suites in Loveland (4705 Clydesdale Pkwy.)
— Westminster City Parks/Rec Center ( 10455 Sheridan Blvd.)
— Isle of Capri in Blackhawk ( 401 Main St.)
The East Troublesome fire is burning roughly 191,00 acres, 298 square miles, with 4% containment, said Noel Livingston, the fire's incident commander, said during a Saturday evening briefing.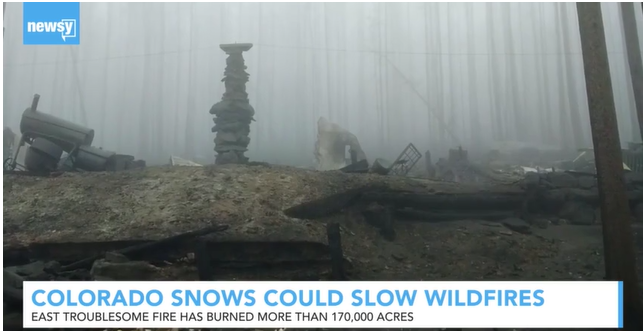 Saturday marked another Red Flag warning, with high winds and low relative humidity fueling further growth across a fire that's already staked claim as the second-largest in Colorado's recorded history.
The winds accompany an incoming cold front that's expected to bring near-zero temperatures and snow to the fire area. That snow will not end the fire, Livingston said, but it will dampen the spread and will help firefighters achieve significant containment — particularly on the southern edge of the fire above Hot Sulphur Springs and Granby.
Friday night, the Grand County sheriff confirmed two fatalities from the fire — Lyle and Marylin Hileman, 86 and 84 — who declined to evacuate, opting instead to stay in their Grand Lake home they had owned for years.
Other Grand County residents on Friday recalled the horrors of seeing their homes destroyed by the fast-moving fire, which burned over 150,000 acres in less than two days this week.