Northern Cyprus.. Suffolk tourist died in hotel fire.. inquest hears
30 Oct 2020
BBC News:



A British holidaymaker died from carbon monoxide poisoning after a fire in her Northern Cyprus hotel, an inquest heard.
Patricia Hughes, 71, from Newmarket, Suffolk, was staying at the LA Hotel in Lapithos with her partner Patrick McGee, 61, who managed to escape.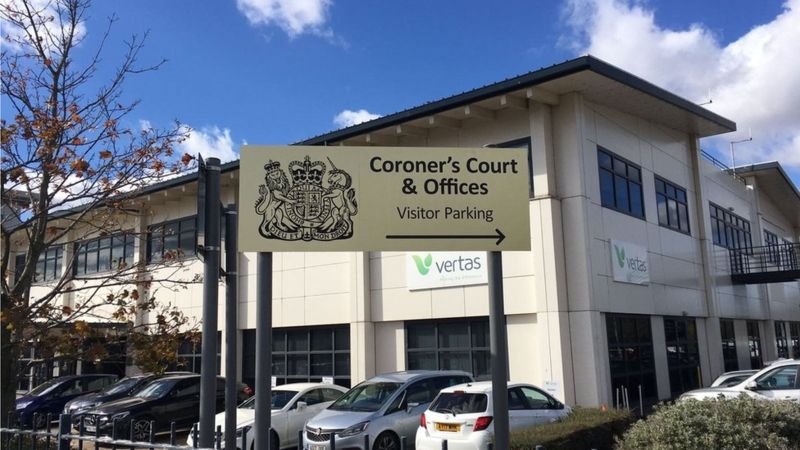 Coroner Jacqueline Devonish accepted the findings of two post-mortem reports and recorded an open conclusion.
The inquest in Ipswich was told the cause of the fire remained unconfirmed.
The fire took place on 27 December 2019.
Post-mortem examinations said the medical cause of death was carbon monoxide poisoning from a fire.
Kyrenia police and fire authorities investigated but neither the coroner's office nor the Foreign and Commonwealth Office (FCO) had been able to obtain their reports.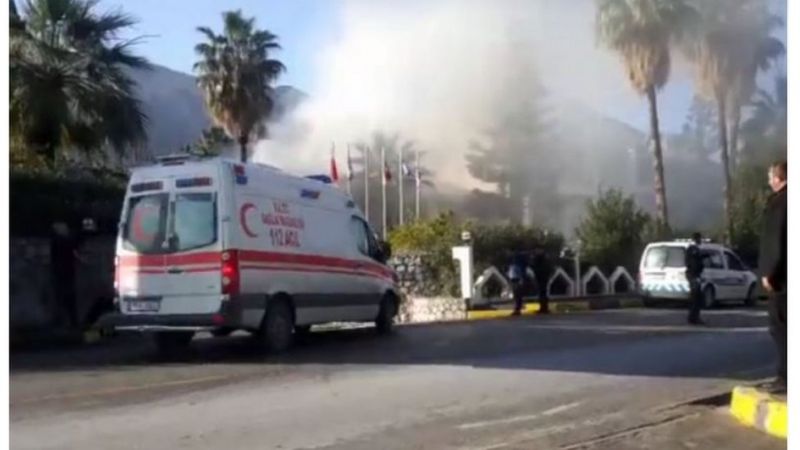 Ms Devonish said, having spoken with the FCO, the chances of obtaining any further information was "limited".
The UK has no diplomatic ties with northern Cyprus, which is under Turkish control.
Newspaper articles read to the inquest suggested an electrical fault was to blame for the fire, reported as starting at 08:45 Cyprus time.
Ms Hughes' son, Darren Hughes, told the inquest the couple had complained about the air conditioning not working and that it had been fixed the day before the fire.
He also said his own research on

Trip Advisor

revealed hotel residents' concerns about plug sockets and the air conditioning in rooms.
Mr Hughes said Mr McGee had told him he woke up to the sound of popping and smoke in the room.



Body in bath:




1


The inquest heard Ms Hughes was deaf but hardly ever used her hearing aids.
Mr Hughes said Mr McGee told him to woke his partner and together they tried to crawl out of the room.
He reported that he was met by two staff at the door who helped him out, and thought his partner was behind him.
He was taken to hospital and Mrs Hughes' body was later found in the bath.
Newspaper reports said 10 other guests needed hospital treatment after jumping from balconies.
The Prime Minister of Turkey visited the hotel following the fire to ensure lessons were learnt, the inquest heard.