Two Boston firefighters injured and 12 people displaced during four-alarm fire
22 Nov 2020
Sean Philip Cotter
Boston Herald
Boston firefighters battled a four-alarm blaze in Dorchester on Saturday morning that spread to a second home, displacing a dozen people and sending two firefighters to the hospital.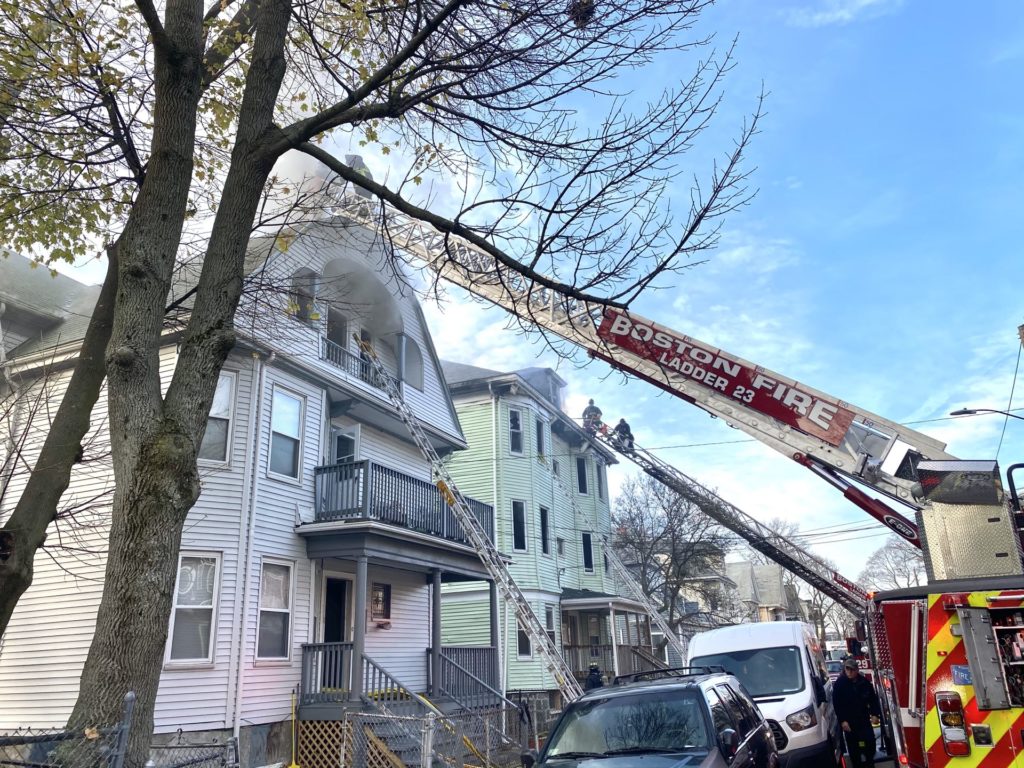 The first call came in around 7:45 a.m., with companies responding to fire in the back of 16 Nightingale St. in Dorchester's Franklin Field neighborhood.
The firefighters saw smoke and immediately called in a second alarm, Boston Fire said. The chief in charge of the scene called a third and then at 8:22 a.m. a fourth alarm, summoning more and more fire equipment and jakes as the blaze spread to the house next door, according to the department.
Two firefighters had to be taken to the hospital with minor injuries, according to Boston Fire spokesman Brian Alkins. The fire displaced 12 people, and the Red Cross is assisting them.
The fire caused the rear porches of both houses, which are multi-families, to collapse. Both houses sustained serious damage, Alkins said, adding that it's estimated at $500,000 between the two buildings.
The cause and manner remain under investigation.
Alkins described a chaotic scene that made this a difficult fire to fight. He said the firefighters arrived to find heavy flames billowing from the back of the first property, and people streaming out of the buildings and screaming. He said the heat of the fire caused power lines to melt and fall onto the chain-link fence alongside the property, so firefighters had to avoid getting electrocuted