Historic New York church destroyed after six-alarm fire jumps from vacant building
06 Dec 2020
By Thomas Tracy, Nicholas Williams and Larry McShane
New York Daily News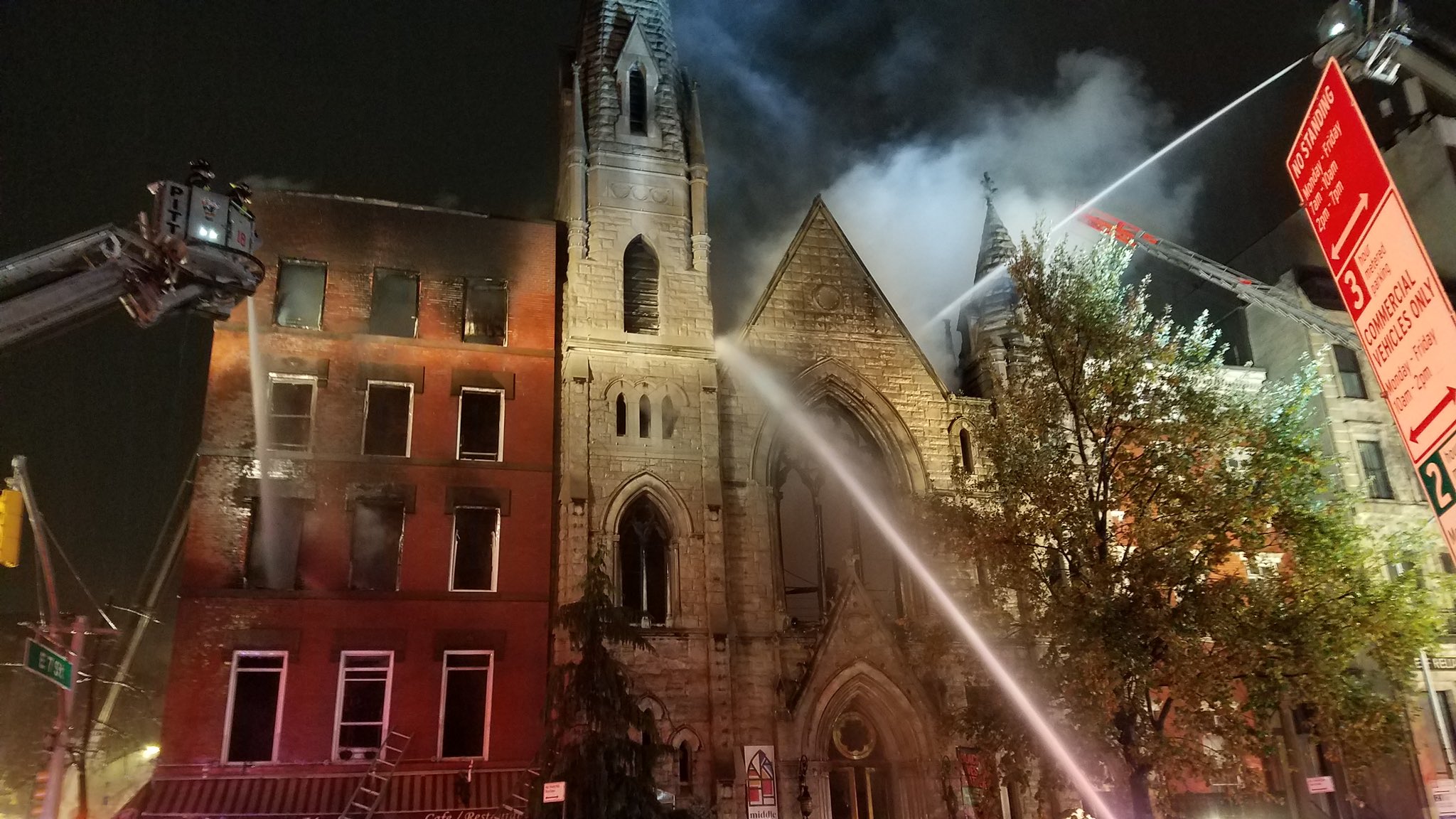 Devastated parishioners gathered outside a historic 19th century East Village church gutted early Saturday by a raging six-alarm fire that left only its massive stone facade intact.

Bright red and orange flames shot through the shattered Tiffany stained glass windows of the Middle Collegiate Church on Second Avenue, where nearly 200 firefighters battled in vain to spare the 128-year-old structure after a 4:45 a.m. inferno spread quickly from an abandoned building next door, authorities said
"It's an absolute disaster," said Tom Smucker, 74, a 35-year parishioner who arrived around 7 a.m. "I'm absolutely in tears. It's very sad — very, very sad."
The FDNY fought the blaze for hours at the venerable and progressive church where New York's Liberty Bell rings out from its tower to mark special events. The bell rang in the birth of American Independence on July 9, 1776, and has since tolled for the inauguration and death of every American president.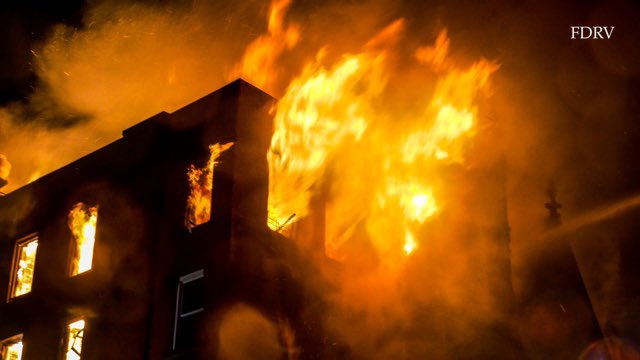 The bell also peals annually to remember the 9/11 attacks.
"I'm absolutely devastated," said Amanda Aschcraft, the church's executive minister. "I'm heartbroken … God is right here weeping with us. This is a year that has already seen so much racial and economic injustice, compounded with a global pandemic. This just feels like another horrible blow in a horrific year."
Horrified church members stood outside the church on a raw and rainy morning as word of the damage spread and the flames illuminated the pre-dawn sky. The church, founded in 1892, literally fell apart in front of their eyes.
"It is a devastating gut punch to see," said church board chairman Darren Johnston, standing outside the ruined building. "Of course, I've had so many memories and so much love in that building."
The church underwent a major renovation in the late 1990s, with further upgrades made over the last decade.
Though the FDNY arrived at the church within three minutes, Assistant Chief John Hodgens described both the vacant building and the church as "total losses."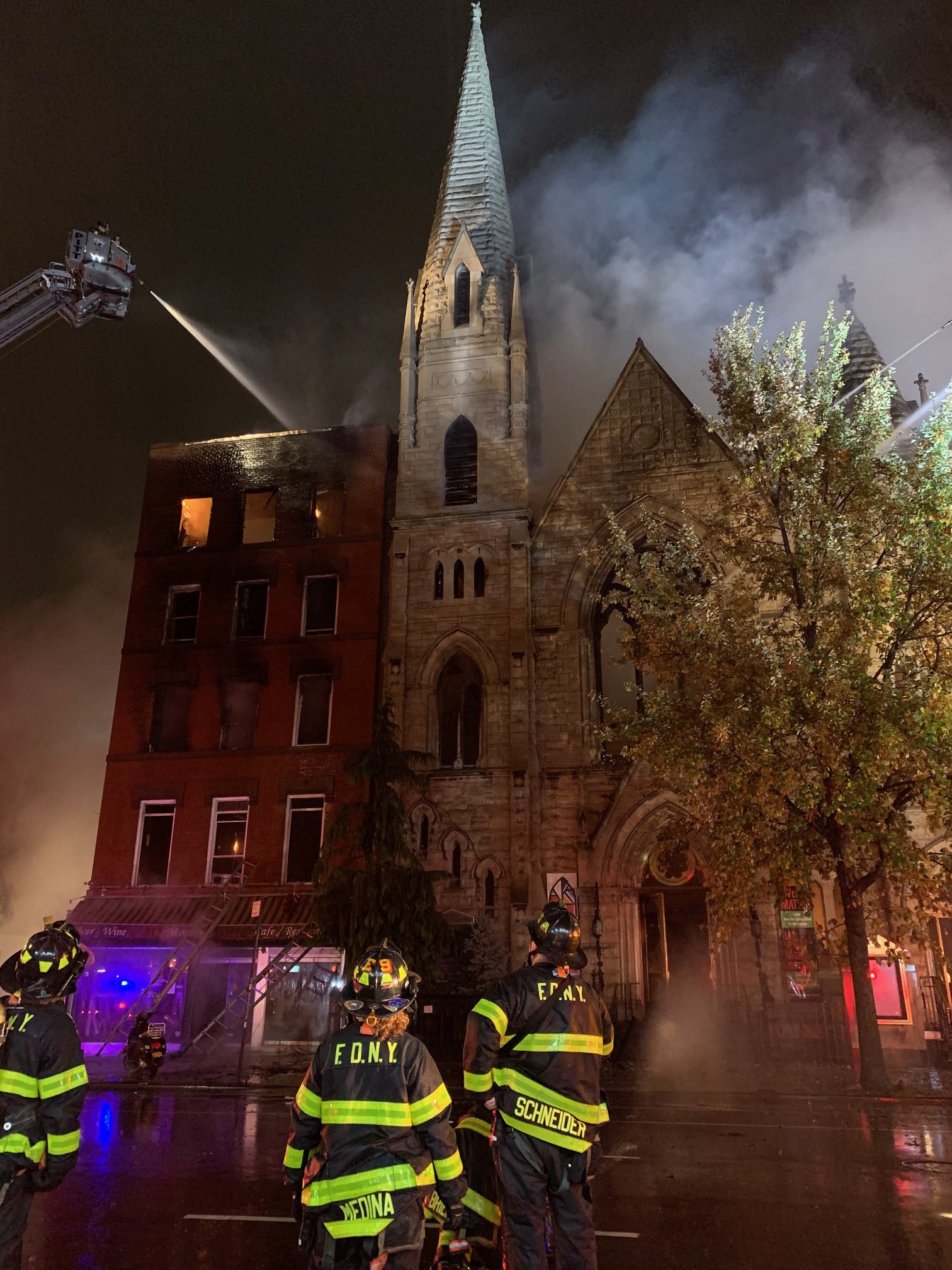 The flames spread quickly to the historic church — located directly behind the burning building — and another East Seventh Street building that was partially damaged. Four firefighters suffered minor injuries, authorities said.
"The church has extensive damage at this time. Very extensive damage," said Hodgens. "It's going to be a difficult time for them to rebuild."
The five-story building where the fire started sat vacant for the last 10 months after a Feb. 10 blaze caused by faulty wiring, officials said.
Fire marshals were at the scene Saturday but the cause of the more recent fire was still under investigation.
"We are devastated and crushed that our beloved physical sanctuary at Middle Collegiate Church has burned," said a statement from Rev. Jacqui Lewis, senior minister at the church. "And yet no fire can stop Revolutionary Love. We thank God that there has been no loss of life.
"We know that God does not cause these kinds of tragedies but is present with us and to us as we grieve, present in the hugs and prayers of loved ones."