Rapid City sees five fires in seven hours, four are suspicious
07 Dec 2020
Arielle Zionts
Rapid City Journal, S.D.
Dec. 6—Arielle Zionts
The Rapid City Fire Department responded to five fires in less than seven hours, including four that are suspicious and occurred in the same area.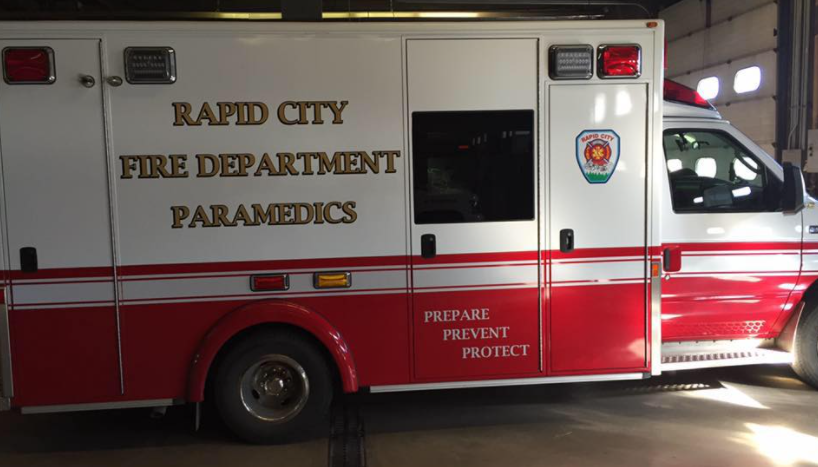 "Although it remains under investigation, it appears that someone is lighting these garbage cans on fire," the department said in a Sunday morning news release
"We woke up at 1:30 a.m. to fire trucks in the alley putting out our garage," said Tim Rangitsch, who lives on the 1000 block of West Boulevard.
"It's just scary … I don't feel targeted or anything, but how reckless is this individual or individuals," he said. "They're going to eventually kill somebody."
Rangitsch, who owns Acme Bicycles, said someone lit his garbage can on fire and moved it next to the garage, which caught on fire. The blaze destroyed his family's garage, a vehicle, bicycles, skis, snowshoes and other outdoor gear that likely totals up to $100,000.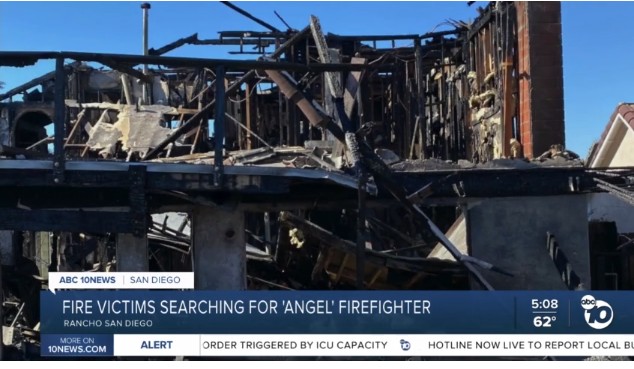 He has insurance but said it will be a pain to deal with and may not cover everything. Rangitsch also said it will be hard to rebuild the garage and replace items since building materials and bicycles are in short supply due to the pandemic.
The fire in Rangitsch's garage was one of five overnight fires at residential and commercial locations that all began in trash cans, dumpsters or shipping containers, according to the news release. The first four are suspicious and occurred just west of downtown Rapid City between Mount Rushmore Road and 11th Street.
Rangitsch said there have been fires in the area for weeks, not just the string of overnight blazes.
"For about a month there has been dumpsters lit on fire" at West Park Apartments on 11th Street, Rangitsch said. He said the building, which is behind his house, has had at least four dumpster fires as well as a fire inside the building's workshop.
"There have been several fires in the 1000 block of 11th street," confirmed Tessa Jaeger, spokeswoman for the fire department. "We are hoping to create some awareness in that area."
Rapid City police and fire investigators are jointly investigating these "suspicious fires," according to the news release. Police officers will also be conducting extra patrols in the area and are encouraging residents to report suspicious behavior.
What follows is from the news release:
The first fire was reported at 11:30 p.m. on Saturday and was a commercial dumpster fire at the South Dakota State University College of Nursing on 11th Street.
The blaze at Rangitsch's garage in the alley behind the West Park Apartments was reported around 1 a.m. Sunday. Firefighters arrived and found a plastic residential garbage can on fire, leaning against the garage. The department upgraded the blaze to a structure fire since it spread to the garage and car inside.
Another dumpster fire was reported at 2 a.m. at Fancies Flowers and Gifts on Mount Rushmore Road. Firefighters arrived to find a commercial dumpster on fire that had spread to a metal storage shed.
The fourth fire broke out at 5:45 a.m. at a residential home on the 1000 block of South Street. Firefighters found a garbage can, garage, motorcycle, fence and bushes on fire.
Rangitsch said there was an arts studio inside the garage and the homeowner lost her "irreplaceable works."
The fifth and final blaze occurred away from the first four fires and appears to be unrelated to them. Firefighters responded to the Ramada on North Lacrosse Street around 6 a.m. where they found carpeting, pallets and other debris on fire inside a shipping container.
All of the fires were put out within 10 minutes The department said the public should leave their garbage cans in a secure area and not lean it against a garage.