Extra-alarm fire hits West Side auto supply business, sending 250 firefighters to scene
11 Dec 2020
Javonte Anderson:
Chicago Tribune,
About 250 Chicago firefighters were battling an extra-alarm fire in a commercial building in the Lawndale neighborhood Thursday morning, according to the Fire Department.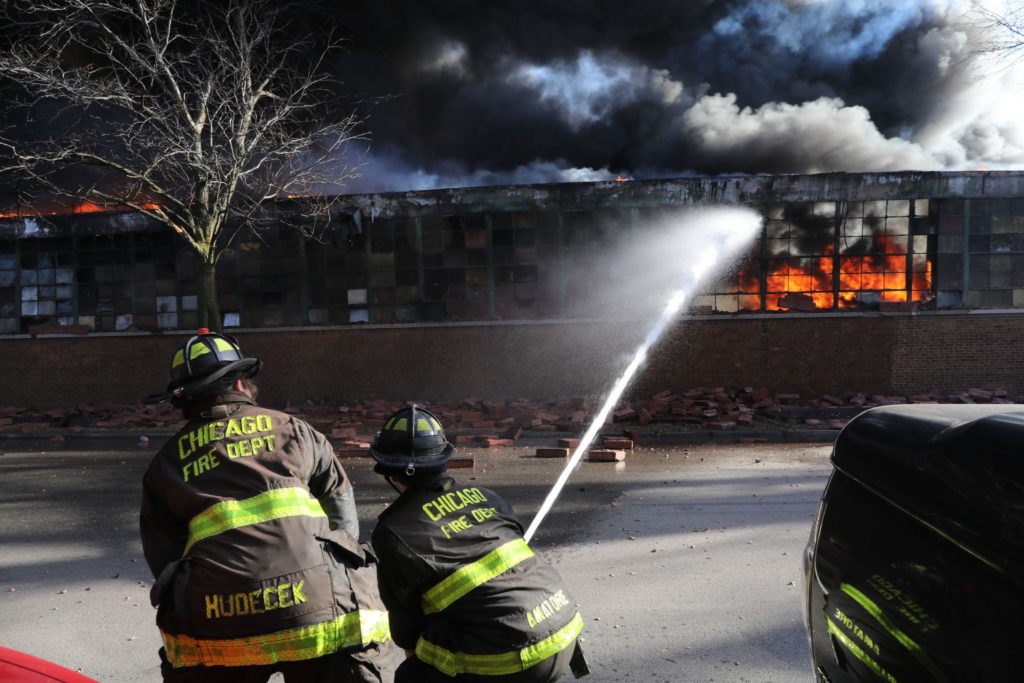 The fire in the building at 4425 W. 16th St. began about 8:45 a.m. and was quickly raised to an extra-alarm response, along with a hazardous materials response, according to the Fire Department. Someone who said they were inside the building alerted officials that the roof was on fire, Fire Department spokesman Larry Merritt said
The severity of the fire quickly escalated, and about 250 firefighters and 90 pieces of equipment were on scene by about 10:45 a.m., Merritt said.
One person was taken from the scene to an area hospital for treatment, but that person's injuries were not directly related to the fire, according to a tweet from the Fire Department.
The building houses an auto supply company, according to online business directories.
By about 10:20 a.m., the fire had been elevated to a 4-11 alarm, which brings at least 16 fire engines, four firetrucks, a tower ladder truck and the fire commissioner to scene.
Video from the scene showed billowing gray and black smoke coming from a one-story brick building as firefighters directed streams of water on the fire from the ground and from snorkel trucks onto the one-story building and a taller building next door.