Fire kills as many 240,000 chickens at Dade City egg farm
17 Dec 2020
Dennis Joyce,
Tampa Bay Times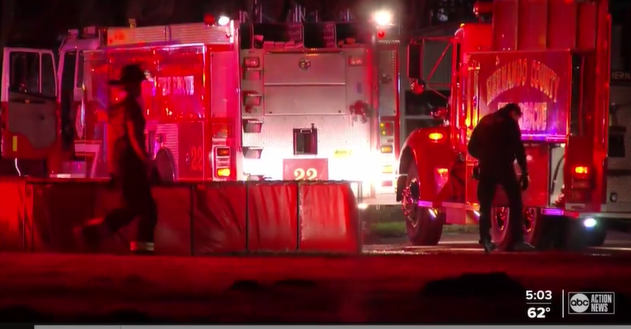 DADE CITY — As many as 240,000 chickens may have been killed when fire swept through three barns at a Dade City egg farm early Thursday.
Crews from Pasco Fire Rescue arrived about 1 a.m. at Cal-Maine Foods, 41040 Simpson Farm Lane, and called for more help, Spectrum Bay News 9 reported.
Each of the three barns contained about 80,000 chickens. Other barns were spared. The effort to extinguish the flames was complicated by the explosion of propane tanks at the site, fire rescue officials said.
No one was injured and there was no immediate word on what started the fire.
Mississipi-based Cal-Maine is the largest producer and distributor of shell eggs in the United States, according to its website, selling under brands including Egg-Land's Best and Land O' Lakes.
The company sold nearly one in five of all shell eggs in the country during 2020 and has a total flock of about 40 million layers and 11 million pullets and breeders, the website says.