Accelerant found at scene of Queens building fire that killed 3, possible arson
21 Dec 2020
By - StaffWritter:

A deadly fire in NYC was possibly a case of arson, according to officials.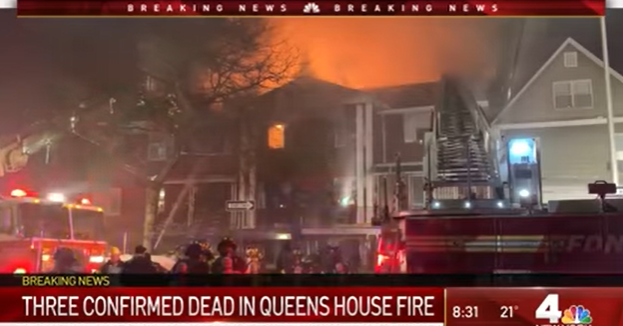 The multifamily home, located in Queens, was a particularly deadly inferno, costing the lives of three people.
Authorities investigating the fire state that the blaze may have been the cause of arson, noting evidence obtained via presence of accelerant and footage from a security camera.
Footage revealed that a man entered the building and walked out before the fire overtook the building.
"This Investigation is still in the early stages and active," an FDNY spokesman told the New York Post on Monday.
The three individuals who died in the fire remain unidentified, but are believed to have been trapped on the second floor.
Eight residents were living in the building at the time.