At least one dead and one firefighter still missing in blaze that destroyed nursing home in New York
23 Mar 2021
By Staff Writer: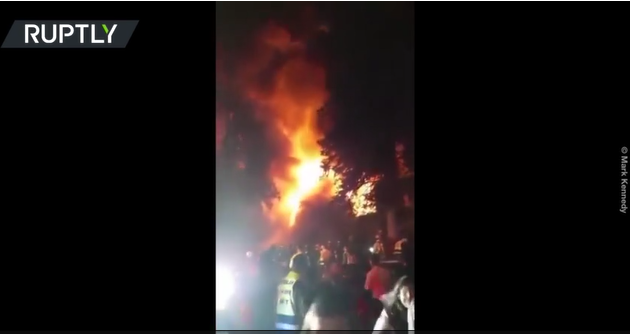 One Empire State firefighter is missing and several others reported to be injured following a blaze that destroyed a Spring Valley assisted living facility, killing one resident.
The Rockland County facility, which caught fire early Tuesday morning, had around two-dozen residents.
In the rush to fight the fire, fire crews worked around the click, sustaining injuries and one even suffering from an apparent heart attack.
When the smoke cleared, one of their own was missing and a resident had died.
"We have numerous teams looking through the rubble" for the missing firefighter, Rockland County Director of Fire and Emergency Services Chris Kear told ABC7.
The firefighter's mayday alarm is reported to have sounded, but he has not yet been recovered.
Fire crews are now running down the roster to ensure no elderly residents are missing.
"We believe they are, but again we are double checking, we are triple checking, to make sure," Kear said.