Gas hoarders Hummer destroyed after it catches fire with four 5 gallon drums inside
13 May 2021
By Staff Writer:



A Hummer went up in flames in Florida after improperly transporting gasoline, resulting in one injury.
The incident, which took place in Citrus County on May 12, involved a Hummer that had been hauling twenty gallons of gas in four five-gallon containers.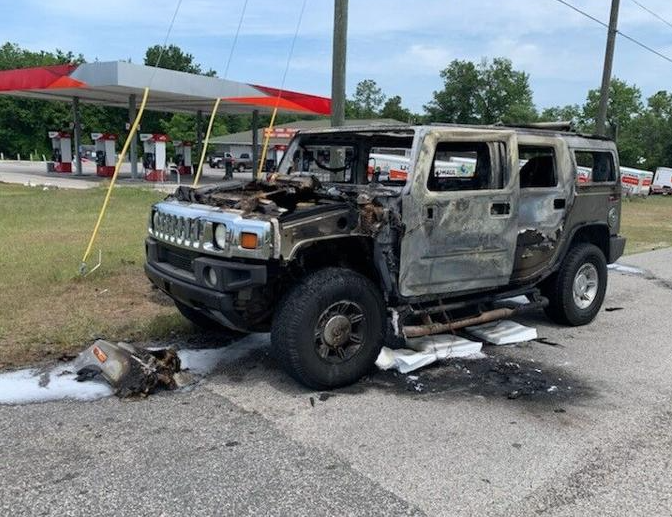 The incident has many speculating that the driver was hoarding gas amid massive shortages around the area.
The containers were stowed in the back of the SUV, and it is unknown how they ignited.
The Florida State Fire Marshal was on scene, as well as the Florida Department of Environmental Protection.
According to the Citrus County Chronicle, there was one injury and the person refused transport against medical advice.
It is unknown if the individual will face criminal charges.
The gas shortages are the result of the cyberattack on the Colonial Pipeline this week that led to severe supply problems, which were made even worse by panic buying and hoarding.