Chicago Fire loses one of their own after intense apartment building fire
24 Dec 2021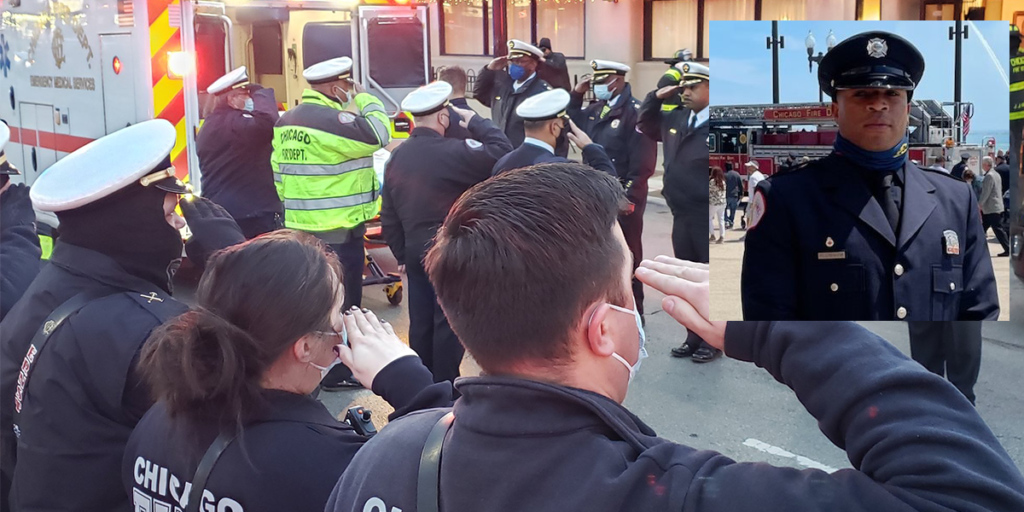 Source: Twitter
Stephanie Casanova
Chicago Tribune
A Chicago firefighter died Tuesday, days after suffering injuries while battling an apartment building fire, officials said.
Mashawn Plummer, 30, was injured early Thursday morning in the Belmont Central neighborhood, said Larry Langford, Chicago Fire Department spokesman. Firefighters had been called about 2 a.m. to a basement fire in the 3100 block of North Marmora Avenue.
"It was a very windy night if you recall on Dec. 16," Langford said. "And the velocity of the wind makes firefighting much more difficult because it whips the fire up."
One other person, Eladio Gomez, 37, died as a result of the fire. In addition to Plummer, a woman and man were injured and were hospitalized in critical condition.
"It's under investigation as to what happened inside," Langford said. "But they lost contact with him and went in to find out why and found him down."
The fire was put out in a matter of minutes, he said.
"It wasn't an extensive fire, but it was a wind-whipped fire and intense for a bit," he said.
Plummer, who was also an EMT with the department, was transported to Community First Medical Center, then to Loyola University Medical Center for more advanced treatment.
"Despite the best efforts, he succumbed today to those injuries that he suffered in the fire," Langford said.
Plummer was transported to the Cook County medical examiner's office from Loyola in an honor procession Thursday evening.
A line of fire trucks, ambulances and police vehicles made their way to the medical examiner's office, their lights flashing. Just outside the office, a U.S. Flag hung from the ladders of two fire trucks that faced one another almost touching the ground.
Plummer joined the Fire Department Dec. 1, 2020, recently marking one year as a Chicago firefighter. He was assigned to Engine 94 firehouse, at 5758 W. Grace St. in the Portage Park neighborhood.
Plummer is survived by his mother, father and four sisters.
The news of Plummer's death comes a day before the Fire Department's memorial in the former Union Stock Yards to commemorate the loss of 21 firefighters in December 1910.
"December is a rough month for the Fire Department," Langford said. "We've had some of our largest loss of life in December."
Earlier Tuesday, a 2-year-old died after a house fire in West Pullman.
©2021 Chicago Tribune. Visit chicagotribune.com. Distributed by Tribune Content Agency, LLC.